With Zodiac® you have the most EFFICIENT and SILENT heat pumps on the market.
The Z300 heat pump is the ultimate pool heating system for smaller pools. This cutting edge Heat Pump can easily and cost effectively control and personalise the temperature of your swimming pool water making every day a swim day! Quiet and fiercely durable the Z300™ Heat Pump is the perfect solution.
It is the most economic "heating" solution since more than 80% of the energy used to heat your pool comes … from the air!
Example: 1 kW of consumed electricity = 5 kW returned to your pool.
Plus reliability  With its titanium condensers, Z300 can heat any pool water whatever its origin and treatment process (seawater, chlorine treatment, bromine, ozone, chlorine free, electro-physical, electrochemical).
Enjoy all year round  Zodiac® proposes "Four seasons" models which can generate heat even in extremely low temperatures (up to -8°C ). Ideal to extend the period of use of your pool.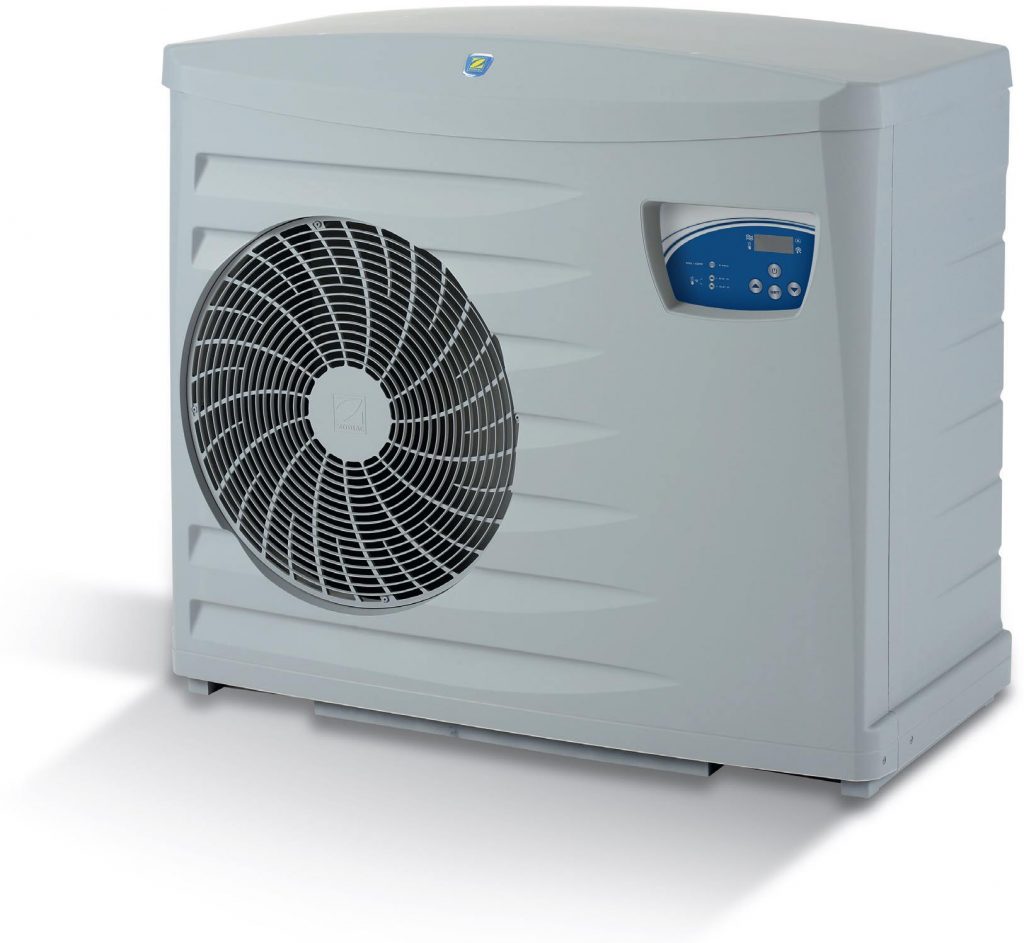 Be sure to complete our pool heating questionnaire so we can advise you on which heating system will best meet your needs.
Z300 Technical Data Document – Click To Read.
Please don't hesitate to contact us for more information.
[subpages]