Z600 SILENT – The quietest heat pump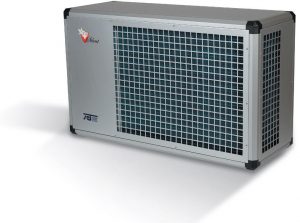 Customised heating
To develop the Z600 Silent, Zodiac® relied on German SET (Schmidt Energie Technik) technology. A high quality heat pump acquired by the Zodiac® brand in 2013. This company's special feature is that heat pumps are only produced to order, for ultra-specific top-of-the-range production.

Ultra-quiet
30 dB: discretion assured
Using an optimised design combined with a variable-speed 'Green-Tech' fan, Z600 Silent creates less noise thaneven the quietest dishwashers. It also meets the strictest standards relating to noise in the Swiss Canton of Basel.
SILENT – The ZS500 is very quiet.  It has been adjusted with the help of an acoustic laboratory (CCIM) and only generates 30 dB(A)*.
LONG LASTING – With an ultra-durable titanium heat exchanger and 3 years manufacturer's warranty, the ZS500 meets all your needs.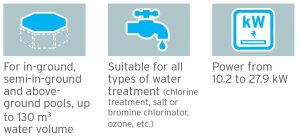 Heat pumps are the most economical 'heating' solution since nearly 80% of the energy used to heat your pool comes from the air!
E.g.: 1 kW of electricity consumed = 5 kW returned to your pool. The ratio between the power the heat pump supplies to the swimming pool and the power it consumes is called the PC(Performance Coefficient).
The higher your PC, the more efficient your heating equipment and the lower your electricityconsumption. Constantly listening to users, Zodiac® offers heat pumps with the highest PCs on the market. This gives you the benefit of investing in efficient, economical equipment.
Be sure to complete our pool heating questionnaire so we can advise you on which heating system will best meet your needs.
Z600 Silent Technical Data Document – Click to Read
Please don't hesitate to contact us for more information.