The Master range: the all-season heat pump!
Features and Benefits
SIMPLE AND INTUITIVE

An intelligent LED display, developed specifically for: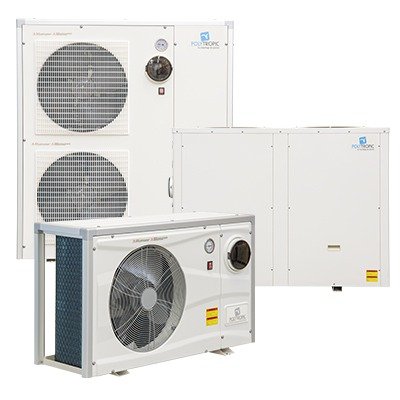 – Programming and visualising the temperature
– Setting the calendar and operation periods
– 3 operating modes: Heating, Cooling and Automatic
EFFICIENT AND RAPID DEFROSTING


A 4-way valve allowing:
– Reverse-cycle defrosting
– operation at low temperatures
Noise reduction insulation on all panels (ABS Panels)
OPTIMAL COP

An efficient electronic expansion valve, it regulates the flow of refrigerant gas in accordance with the weather conditions
OPTIMAL PERFORMANCES

– « BlueFins » evaporator for a better corrosion resistance and better evacuation of the condensation (hydrophobic).

– Rotating or Scroll compressors – robust, efficient and quiet.

– Titanium exchanger in PVC housing, efficient and corrosion resistant.
EXCLUSIVE 'LOW TEMPERATURE' SYSTEM


Protection of the Heat Pump at temperatures below 0°C:
– Preheating of the compressor housing
– Antifreeze system of the evaporator condensation
– Automatic piloting of the 'low temperature' system
COMPATIBLE WITH POLYCONNECT LITE

Free Smartphone App in order to remotely control your swimming pool heat pump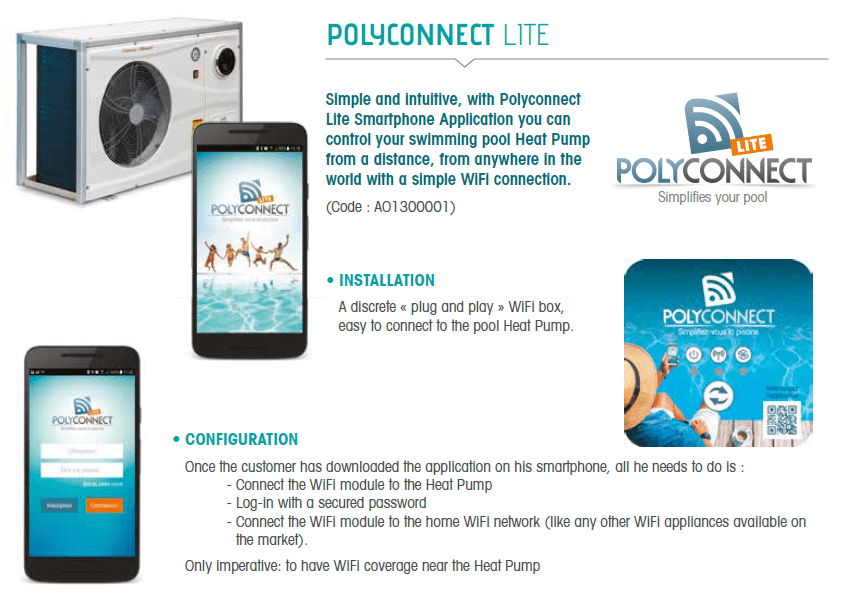 Technical Specifications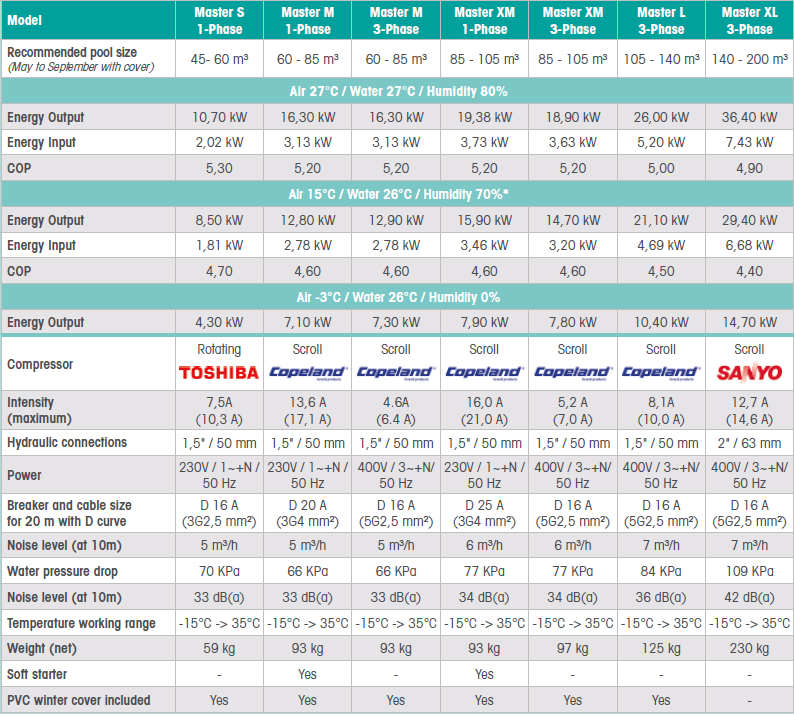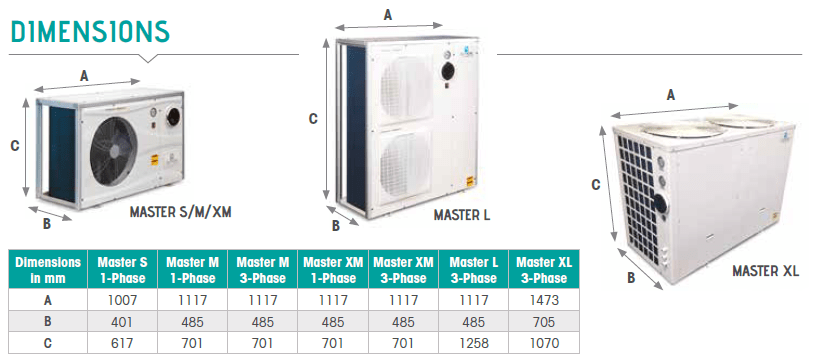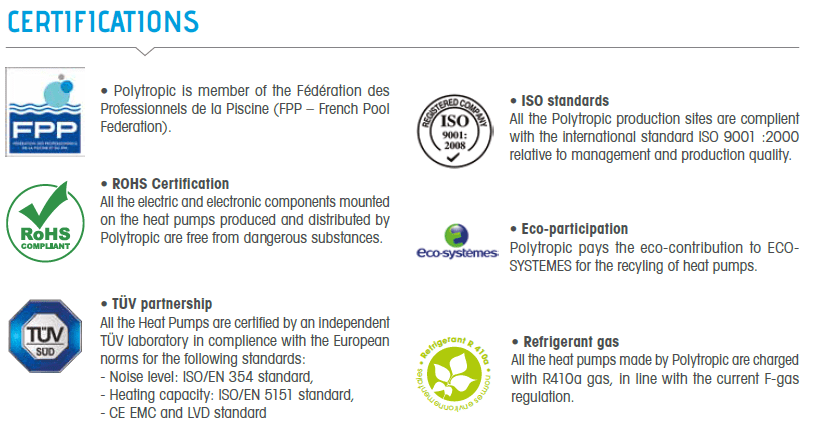 [subpages]