We provide a 24h pool cover service, since we know how important is to keep your povered.
Covering your pool properly with a higher quality pool cover makes it possible to limit evaporation, preventing drops in water levels while maintaining the pool water temperature and limiting external pollution.
All our covers are produced under high-quality standards and we can install them in record time.
We offer several models of swimming pool cover depending on your requirements and the style of the pool:
SUBMERGED AUTOMATIC POOL COVERS – with solar polycarbonate and PVC slats.
ABOVE GROUND ELECTRIC AND SOLAR AUTOMATIC POOL COVERS – available in PVC slats.
Below you can find our 3 main models, the CONTURA, ROLLEASY and MOOVE'O. Their simple and pure designs make them an especially discreet above ground pool covers, perfectly integrated into the environment and pool style.
These 3 models are all powered by solar, so no need to dig the terrace for cables.  With the turn of a key the slats with the wind in or out.
The CONTURA, ROLLEASY and MOOVE'O all available with durable PVC slats available in 4 different colours
Some models are available with 'WIKEY' the WIRELESS REMOTE CONTROL for your pool cover.
CONTURA
MOOVE'O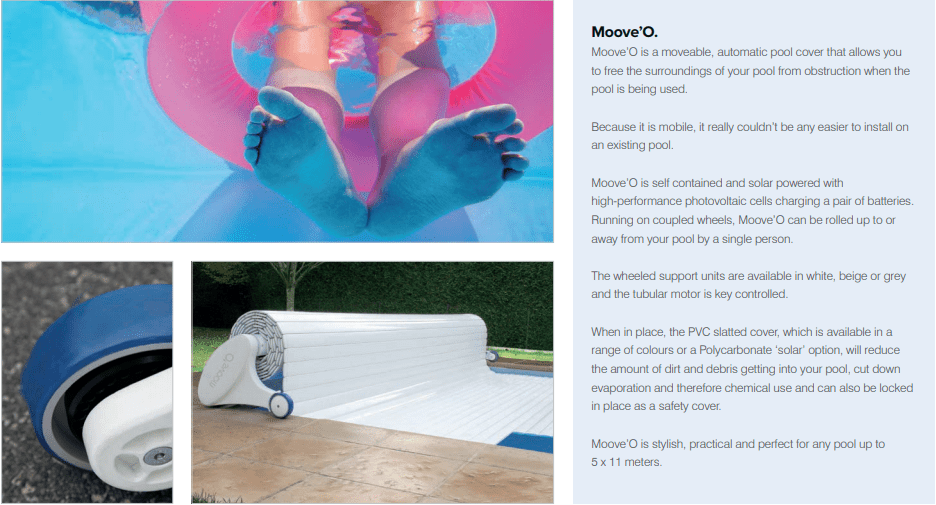 ROLLEASY 2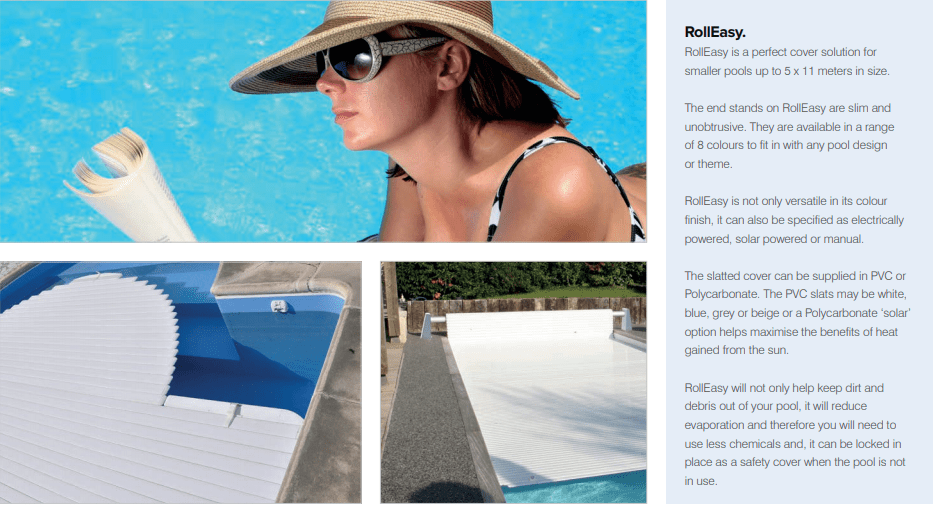 If you would like to know more about our pool cover service, please fill this  form -> Pool Cover Enquiry Form in our Contact page.
Or simply press the green "Call us Now" button if you are on your phone.